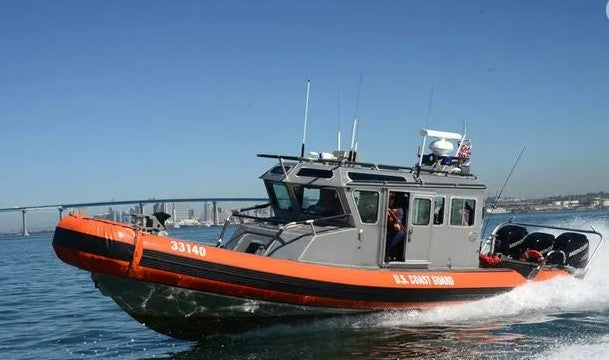 US Coast Guard Report on Isobutanol Gasoline Digital Report FREE
This Test Plan was developed to demonstrate the feasibility of using an alternative fuel in USCG gasoline-powered boats. A blend of 16.1 percent biobutanol and gasoline (BU16) was selected as the test fuel and a USCG 25' Response Boat-Small (RB-S) with Honda Marine outboard gasoline engines and a 38' Special Craft-Training Boat (SPC-TB) with Mercury Marine outboard gasoline engines were chosen as the demonstration boats. Testing consists of four phases: materials, bench, field, and operational testing.
Materials testing will ensure all components in the engine and fuel system are compatible with BU16. Bench testing will ensure the engines operate satisfactorily on BU16. Field testing will ensure there are no problems with using BU16 on the USCG boats prior to operational testing. Operational testing will ensure there are no problems with using BU16 on the test boats over an extended period that encompasses typical operational and environmental factors. Prior to commencing field testing, the RB-S and SPC-TB engines and fuel systems will be modified in accordance with a Time Compliance Technical Order (TCTO) to ensure compatibility with BU16.

If purchasing 4 or more fuel pails or if your order includes 1 or more kegs, drums, or IBC totes, your order will ship via LTL freight.
Using the specific item(s) in your order and their destination, our website compares shipping rates from over 20 different carriers in the background and presents you with the best, most cost-effective shipping option during checkout.
If you have any questions, concerns, or special circumstances for delivery, please don't hesitate to reach out to us at (281) 447-7200, sales@hyperfuels.com, or send us a message from our contact us page.