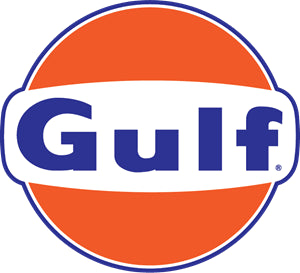 GulfTEC EURO Full Synthetic Motor Oil 5W-30 QT
GulfTEC® Full Synthetic EURO Motor Oil is premium quality, full synthetic engine oil formulated to meet the stringent warranty and performance requirements of most major European passenger car manufacturers. It is recommended for use in passenger cars, light trucks and sport utility vehicles under the most demanding driving conditions. GulfTEC® Full Synthetic EURO 5W-40 has been tested and OEM approved to provide optimal engine oil performance required for European and other high performance gasoline, certain diesel and turbo charged engines.
• Ultimate protection against varnish and sludge • Assist in lowering emissions • Outstanding high temperature protection • Extended oil drain intervals • Synthetic base oil for added oxidation stability • Improved volatility and low temperature properties
GulfTEC® Full Synthetic EURO 5W-40 • Approved: Porsche A40 • MB-Approval 226.5 / 229.3 /229.5 • Approved under VW Standard 502 00 and VW Standard 505 00 GulfTEC® Full Synthetic EURO 5W-30 • Recommended for use in gasoline, diesel and turbocharged engines • Meets or exceeds requirements of ACEA A5/B5-10
Meets or exceeds newer European ACEA requirements of ACEA A3/B4-12 • Meets, exceeds and provides dependable performance for BMW Longlife-01, Audi, Opel GM-LL B-025 • Renault 710 / 700 and PSA B71 2296 (Peugeot) - for use in gasoline, diesel and turbocharged engines
If purchasing 4 or more fuel pails or if your order includes 1 or more kegs, drums, or IBC totes, your order will ship via LTL freight.
Using the specific item(s) in your order and their destination, our website compares shipping rates from over 20 different carriers in the background and presents you with the best, most cost-effective shipping option during checkout.
If you have any questions, concerns, or special circumstances for delivery, please don't hesitate to reach out to us at (281) 447-7200, sales@hyperfuels.com, or send us a message from our contact us page.