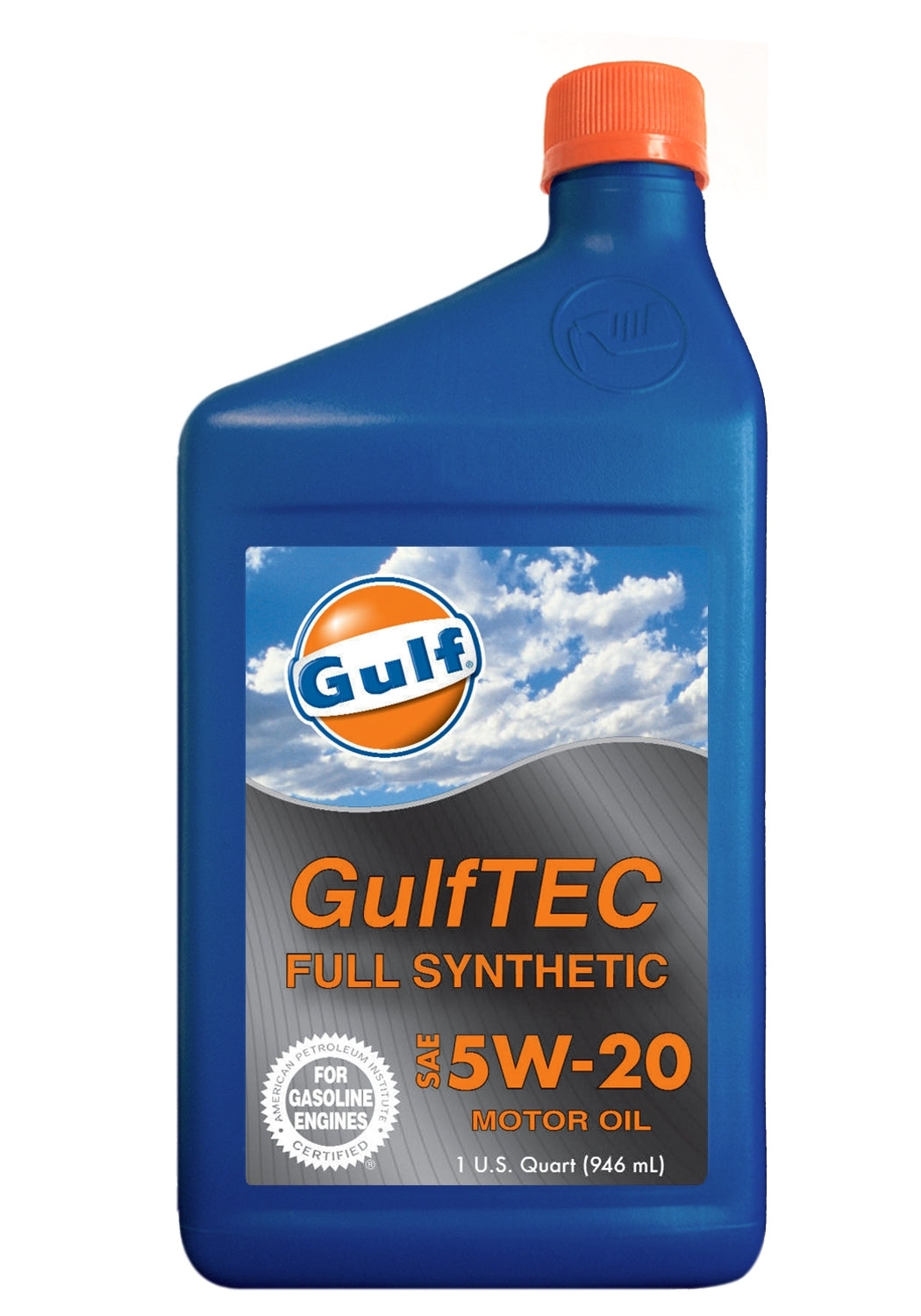 GulfTec Synthetic Motor Oil 5W-20 QT
Uniquely formulated with an advanced additive system proven to provide protection against low-speed pre-ignition (LSPI) 1 often occurring in high performance turbocharged gasoline direct-inject engines (TGDI). They are full synthetic, multi-grade automotive lubricants formulated to meet or exceed the warranty requirements of most major manufacturers of gasoline engines. They are suitable for use in four-stroke gasoline engines used in passenger cars, light trucks, SUV's, motorcycles, generators and other equipment. All viscosity grades meet the performance requirements of the latest gasoline-fueled engine service ILSAC GF-6A/Resource Conserving (excludes SAE 0W40 & 0W-16 viscosity grade) and API SP.
Features and Benefits • Ultimate cleaning and wear protection • Extended oil drain intervals • Assist in lowering emissions • Synthetic base oil for enhanced oxidation stability • Outstanding high temperature protection • Improved volatility and low temperature properties
If purchasing 4 or more fuel pails or if your order includes 1 or more kegs, drums, or IBC totes, your order will ship via LTL freight.
Using the specific item(s) in your order and their destination, our website compares shipping rates from over 20 different carriers in the background and presents you with the best, most cost-effective shipping option during checkout.
If you have any questions, concerns, or special circumstances for delivery, please don't hesitate to reach out to us at (281) 447-7200, sales@hyperfuels.com, or send us a message from our contact us page.