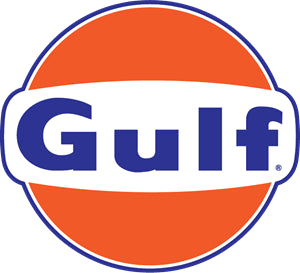 Gulfpride Multi-Purpose ATF QT
High quality automatic transmission fluid suitable for many passenger car and heavy duty automatic transmissions. It is designed for use in electronic and hydraulic controlled transmissions and can also be used in certain other applications such as power steering units, rotary screw compressors, and some hydraulic fluid applications.
Red color for easy identification • Outstanding oxidation resistance • Dependable anti-wear protection • Low temperature performance providing outstanding cold start shifting
Pre-2006 model General Motors automatic transmissions where DEXRON® III fluid is specified • Post-1981 and pre-2007 Ford automatic transmissions where a now obsolete MERCON® fluid is specified • Where Allison C-4 and Caterpillar TO-2 fluids are required • Certain hydraulic and compressor systems
If purchasing 4 or more fuel pails or if your order includes 1 or more kegs, drums, or IBC totes, your order will ship via LTL freight.
Using the specific item(s) in your order and their destination, our website compares shipping rates from over 20 different carriers in the background and presents you with the best, most cost-effective shipping option during checkout.
If you have any questions, concerns, or special circumstances for delivery, please don't hesitate to reach out to us at (281) 447-7200, sales@hyperfuels.com, or send us a message from our contact us page.