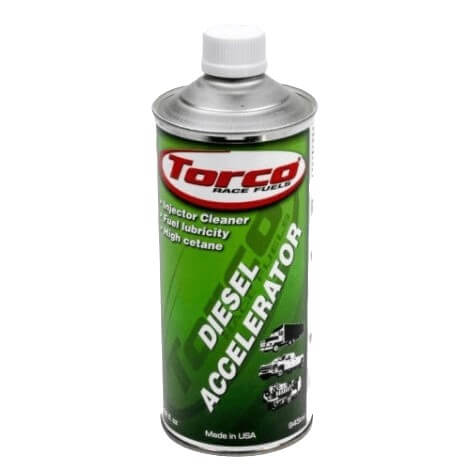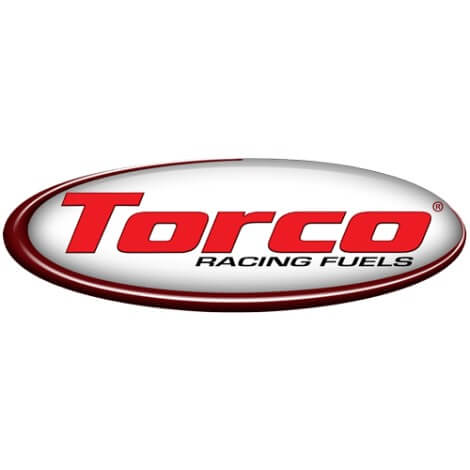 Torco Diesel Accelerator
Pickup available at HYPERFUELS Warehouse in Houston, TX
Usually ready in 24 hours
HYPERFUELS Warehouse in Houston, TX
Pickup available, usually ready in 24 hours
2415 South Dairy Ashford Road
C9
Houston TX 77077
United States
+12814477200
Torco Diesel Accelerator is a multifunctional, heavy-duty, diesel fuel additive, specially formulated to provide complete injector cleanliness for better fuel economy and less engine maintenance, especially in today's modern high pressure common rail injection engines. It also contains cetane improver to aid engine starting. 
Torco Diesel Accelerator is safe for use in heavy-duty, diesel powered engines for on-road, off-road and marine use. It should be added to the tank prior to fill up to ensure a homogeneous additive/fuel mixture. As with any fuel additive, exercise care by handling it in well ventilated areas while wearing proper eye and skin protection. Refer to the SDS for more specific information.
This product qualifies for the USA EPA 40CFR80.591A certification meaning the product contains <15 ppm (mg/L) sulfur.
This product has been specially formulated for use in today's modern diesel fuels and typical biodiesel blends. Please contact your Torco sales representative for more information.
• Cleans up internal injector "sticky" deposits
• Prevents formation of internal injector "sticky" deposits
• Helps keep injectors clean for more efficient engine operation, reducing the extent of both power and emissions deterioration, meets the latest DW-10 performance test.
• Improves ignition quality, raising cetane by up to 2 numbers for easier engine starts and faster dissipation of white smoke
• Increases lubricity, extending the life of critical fuel pump and injector parts.
• Increases fuel stability and corrosion control, reducing filter plugging, sludge formation, and fuel system corrosion
Brand: Torco
Motor Compatibility: Diesel Engines Only
Volume: 32 Ounces
Shipping Weight: 8 lb(s)
Shipping Dimensions: 4"L x 4"W x 9"H
Torco Diesel Accelerator, if purchased by itself, will ship via UPS Ground from our warehouse in Houston, TX. Delivery is limited to the Contiguous United States (Lower 48) only.
If purchasing 4 or more fuel pails or if your order includes 1 or more kegs, drums, or IBC totes, your order will ship via LTL freight.
Using the specific item(s) in your order and their destination, our website compares shipping rates from over 20 different carriers in the background and presents you with the best, most cost-effective shipping option during checkout.
Torco Diesel Accelerator is 8 lb(s) and dimensions are 4"L x 4"W x 9"H per unit.
If you have any questions, concerns, or special circumstances for delivery, please don't hesitate to reach out to us at (281) 447-7200, sales@hyperfuels.com, or send us a message from our contact us page.